Veterans Memorial Park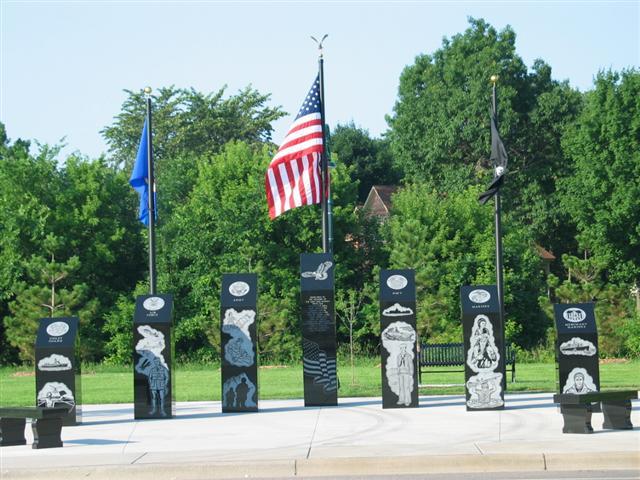 First a little history of the property...
For nearly 100 years, the grain elevators located at the intersection of Highways 55 and 24, processed and stored grain from local farms but in June of 1998 the operation ceased.
In 1999 the City of Annandale acquired the property using funds donated by Dwayne & Shirley Bruns, David & Judy Ferrell and Marvin & Bernice Marohn. The City then paid for demolition of the Centra-Soda elevator structures and on March 13th, 2000 the last elevator fell. By May 2001 the property was empty and ready for the Lions project.
The Project
The project's committee consisted of: Floyd Esjornson, Carl Lingren, Mark Miller, Steve Niklaus and Craig Swanson. Initially planned as a $75,000 project in fall of 1999, ideas and changes to the plans have grown the project to an estimated $125,000.
By Aug, 2001 we have invested over 680 man-hours and $50,000 at which point the sidewalk, trees, lighting, sprinkler system and the Chamber of Commerce's kiosk were all in place.
October of 2002 we are at 2,500 man hours including work such as laying sod, preparing the flower beds, planting and preparing the pond.
Early in 2003 the benches, flag poles and monuments were installed. Now nearing the end of this major project we are wondering how we could possibly top this or our Municipal Park Pavilion project.
Monuments: Stand between 5 & 8 feet high and weight from 3,200 to 5,000 lbs. There is one for each of our Armed Forces; Army, Navy, Marines, Air force, Coast Guard, Merchant Marines and the seventh is a dedication to all those who have served this great nation.
Photos